JORDAN FINISH WITH SIX ASIAN KARATE MEDALS

Jul 16, 2017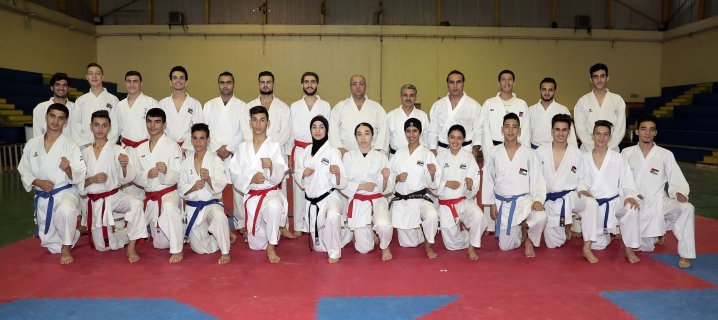 Jordan failed to medal in the team events at the Asian Karate Championships, meaning they end the tournament sixth on the medals table with six in total.
The event in Khazakhstan attracted over 700 athletes from 27 nations, and incorporated Junior, Youth and U21 events alongside the seniors for the first time.
Jordan's men's team lost their bronze medal match to Japan, having earlier beaten Thailand, Sri Lanka and Chinese Taipei.
The women's team lost in the quarter-finals to Chinese Taipei.
It meant Jordan finished with a haul of one gold for Omar Najjar (U21 – 55kg), one silver for Mohammad Fahed Sami (U21 - 60kg) and four bronze medals for Hala Traish (U21 – 68kg), Mohammoud Mousa (Youth – 55kg), Yazan Al Wahr (Youth - 68kg) and Naser Fathi (Juniors - 63kg).
It was important that Jordan made a strong showing at the Championships, particularly as it will host the tournament in 2018.