END OF THE ROAD FOR LEGEND BARHGOUTHI

Apr 20, 2017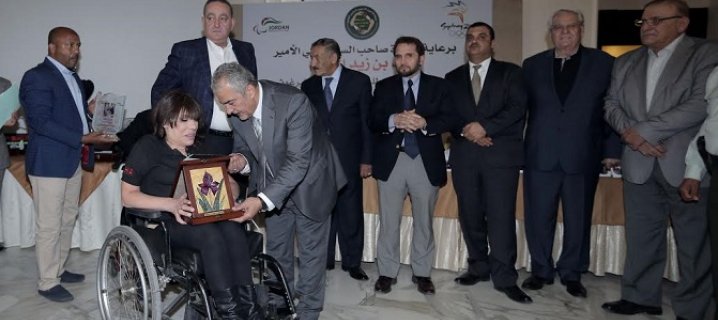 All good things must come to an end and that was that case at Al Hussein Sports City tonight when Jordanian sporting legend Maha Al Barhgouthi called time on her incredible career.
The Paralympic table tennis star will be long remembered for putting disability sports on the map here having won gold at the 2000 Paralympic Games in Sydney.
Hundreds of people turned up to pay tribute to the star who appeared in an incredible seven Paralympic Games for Jordan, finishing with last year's Games in Rio de Janeiro.
"I have spent more than 30 years at the top of my sport and I can't thank enough all those who supported me during this wonderful time," she said.
"But it is time to pass on to the next generation."
Al Barhgouthi won over 100 medals during her incredible career and will be almost impossible to replace.
Her farewell festival was held under the patronage of HRH Prince Ra'ed Bin Zaid, and was organised by the Jordan Athletes Commission in cooperation with the Ministry of Youth, Jordan Olympic Committee, Jordan Paralympic Committee, Jordan Sports Pioneers and Al Hussein Sports City.