AL KHATEEB WINS QATAR TENNIS TITLE

Mar 13, 2017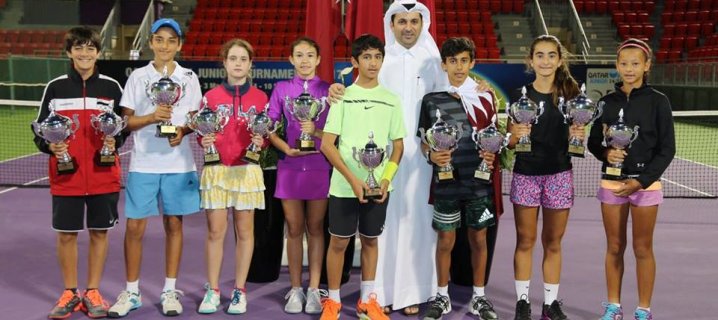 TENNIS youngster Jana Al Khateeb has won the 2nd Asian Tennis Championship for U14 held in Doha, Qatar.
After a bye in round one she defeated India's Etta Nandakumarr (6\2-6\4).
In the quarterfinal, Jana beat Yemen's Aghadeer Mutahar (6\1-6/2) to reach the semifinal where she defeated Iran's Fatimah Zanjani (6\2-2\6-7\5).
In the final, Jana defeated the USA's Sofia Baranova (6\4-7\6).
She then teamed up with Britain's Andrea Sutherland to reach the final where they lost to the USA's Sofiya Baranova and Kazakhstan's Adel Malgonussova.