"WE NEED TO RESPECT OUR OPPONENTS"

Mar 16, 2017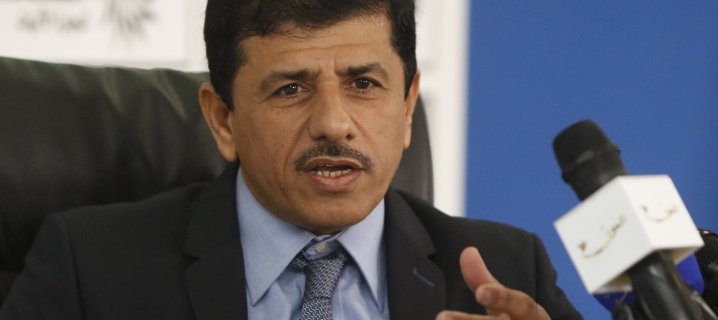 Jordan's head coach Abdullah Al Musfer has warned his players not to underestimate the opposition after announcing his 23-man squad for the upcoming Asian Cup qualifiers.
The Nashama have a friendly against Hong Kong on March 23 before taking on Cambodia for their crucial first Group C match five days later.
They also have Vietnam and Afghanistan in their group, sides who on paper should be beatable for Jordan but on recent form anything can happen!
"We need to respect our opponents as we have not done this before and lost games to lower-ranked sides," said Al Musfer.
"Hong Kong will provide a good test for us before the qualifier to make sure we are ready mentally as well as physically. We can't leave anything to chance."
Musfer has selected a squad based on form having spent considerable time watching the recent Manaseer Pro League games.
Meanwhile, Jordan have slipped to 115 on the world ranking, a position the coach says has to start improving with positive results.
Squad: Amer Shafi', Mu'taz Yassin, Yazeed Abu Layla, Mohammad Al Demiri, Ibrahim Daldoum, Feras Shelbayeh, Yaser Al Rawashdeh, Ibrahim Al Zawahreh, Tareq Khattab, Mohammad Al Basha, Baha' Abdulrahman, Raja'e Ayed, Amer Abu Hudaib, Ahmad Sameer, Khalil Bani Atyyiah, Tha'er Al Bawab, Munther Abu Amarah, Odai Al Sifi, Musa Al Ta'mari, Mahmoud Mardi, Yaseen Al Bakheet, Mahmoud Za'tarah and Hamzeh Al Dardour.